You are here
Home
›
Music
› Tom Petty and the Heartbreakers Greatest Hits on Vinyl? Oh My My, Oh Hell Yes! ›
Tom Petty and the Heartbreakers Greatest Hits on Vinyl? Oh My My, Oh Hell Yes!
FTC Statement: Reviewers are frequently provided by the publisher/production company with a copy of the material being reviewed.The opinions published are solely those of the respective reviewers and may not reflect the opinions of CriticalBlast.com or its management.
As an Amazon Associate, we earn from qualifying purchases. (This is a legal requirement, as apparently some sites advertise for Amazon for free. Yes, that's sarcasm.)
Submitted by

Dennis Russo

on Mon, 08/01/2016 - 08:37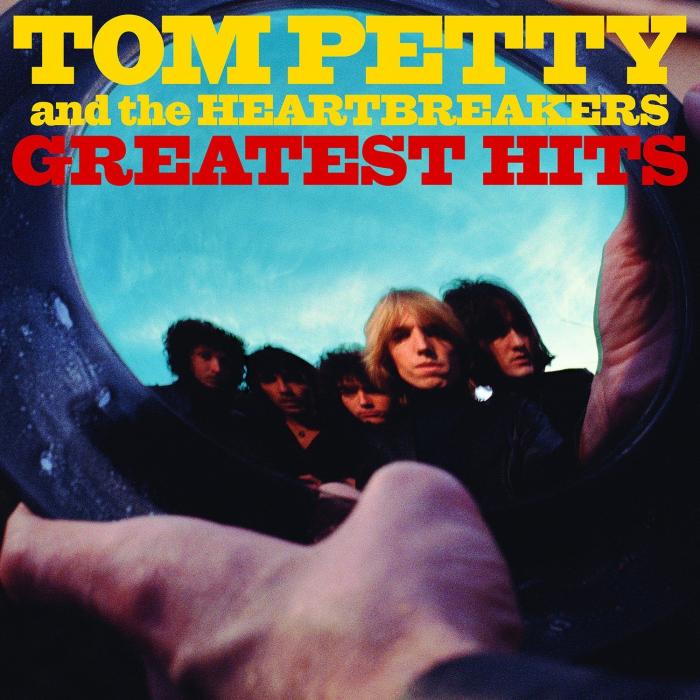 Tom Petty and the Heartbreakers needs little or no introduction from me. Since they released their self-titled album back in 1976, the band has had a string of hits any number of which can be found as staples on any classic rock radio or Sirius XM station, and they have had a Greatest Hits compilation in print since '93.
What does bear introduction is that the Tom Petty and The Heartbreakers Greatest Hits is being released here for the first time ever on 180gm vinyl, in a 2 LP set from Geffen Ume.
Tom Petty is one of those iconic voices that fits the music he writes and sings; although sounding more and more like Bob Dylan as he grows older (just my opinion), the songs on this set are mostly from what I consider his heyday of 1976 thru 1993.
The gatefold album cover is crisp, with the sharp lines and the nice sheen that a glossy album cover should have. The album art inside and out is busy with photo collages, and gives you a lot to look at. And, since it is a real LP, you can actually see it all clearly without squinting!
The album sleeves, while being heavy paper, were also lined with anti-static plastic, which I am sure costs more but have always felt a necessary inclusion if a record label was proud of their product.
The actual LPs seemed a little light to me from what I had been used to, with the now "standard of high quality" that 180 grams seems to represent, but not both albums. The second LP in the set seemed weightier. Since I have no actual way of measuring it, I am either stating something accurately or simply delusional -- both have been descriptive of me in the past. One thing that I can tell for sure is that both records were slightly warped, and the LP labels on both were creased by the spindle hole. The warp was not severe and with my Dynavector phono cartridge being the great tracker that it is, the warps posed no problem or detriment to my listening. I just would have though with a new release such as this, and this being 2016, more QA would have been done to ensure these new releases were as perfect as possible.
After cleaning and cueing up, I sat down in my sweet spot to see how this brand new album of old classics sounded.
Right out of the gate I noticed a brighter, lighter sound to the songs. The instruments had more air around them and there was a greater sense of soundstage. Depth of field was so-so.
As I was listening, I was starting to think that Petty's voice was a little less "fleshy" -- enough so that I decided to pull out some of my original Heartbreaker LPs and compare a couple hits, song to song.
One thing I did notice was that none of my original LPs had any warpage to them.
After playing the new, I played the old -- same volume and everything.
What I noticed easily is that the originals had a warmer sound to them, and the band seemed to play more as one instead of as individuals. I'm not all sure that the warmth that the originals have wasn't due to the less detail I could hear through them than I heard with the new albums.
The new set seems to have darker blacks -- less background noise, if you will -- that made the quiet times and the space between the instruments quieter, which could have led to the brightness I was experiencing. Hearing less was allowing me to hear more. Think of it as how lifting a veil allows you to see more of the finer features of what lies behind it.
Tom's voice did, though, seem to have that little extra sense of realism on the originals than the new pressings, and the more I switched back and forth between them the more apparent it seemed to me. I'm in no way saying that his voice on the new albums in anyway seems artificial sounding, just a little less "human" or "organic."
Minor physical anomalies aside, I really enjoyed my time listening to this set. Playing the records from side 1 of the first LP thru side 2 of the second one had me scrolling through the years while the sound kept me focused on the music.
For those lucky enough to have all the original albums, you wouldn't be sacrificing too much if you wanted to have one set that ran the gamut of their hits in one place. Okay, on 2 LPs. Okay, on 4 sides.
If you don't have any Heartbreakers LPs or simply have all of yours on CD, then this is a no brainer. There's no need to live like a refugee: the sound and overall musicality of this set blows away (by a large margin) its CD counterparts (of which I also have several). I started to compare this set to the CDs and couldn't get through the first song on the CD. When you've been listening to great vinyl for several hours, digital just leaves a bad taste in your mouth…er…ears. The LPs have a better pace and rhythm that their CD counterparts, and the sound stage -- while not the deepest -- is much deeper than the CDs. Plus, you can see all the pictures!
LP1
Side A
American Girl

Breakdown

Listen To Her Heart

I Need To Know

Refugee
Side B
Don't Do Me Like That

Even The Losers

Here Comes My Girl

The Waiting

You Got Lucky
LP2
Side A
Don't Come Around Here No More

I Won't Back Down

Runnin' Down A Dream

Free Fallin'
Side B
Learning To Fly

Into The Great Wide Open

Mary Jane's Last Dance

Something In The Air
Recent Tweets
Top Ten Most Popular Ever