Critical Blast Logistics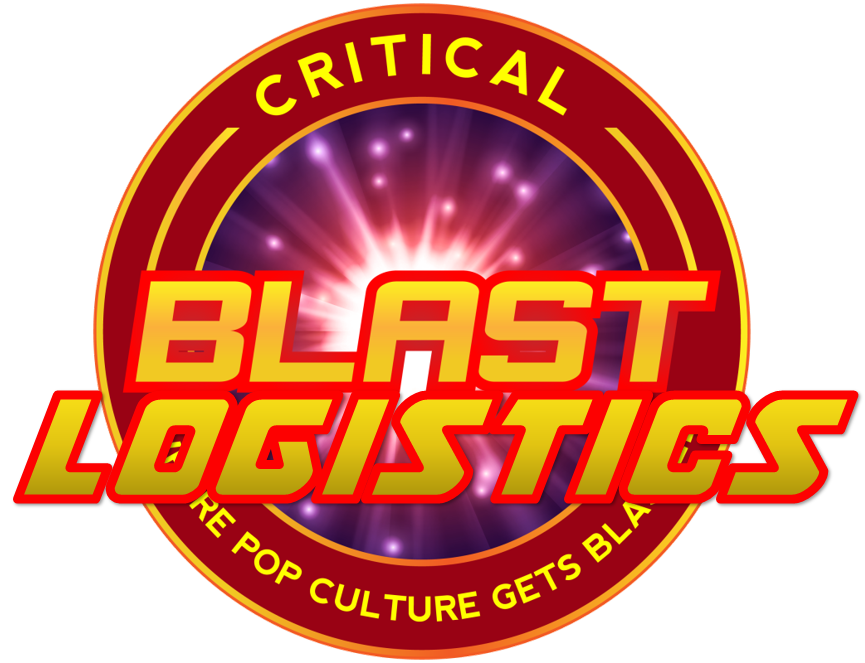 Cracking the International Shipping Barrier for Crowdfunded Comics
MISSION STATEMENT
To help comic book crowdfunders around the world make their product more appealing and accessible to the U.S. market by lowering shipping charges.
SO, YOU'RE NOT IN THE U.S. AND YOU CROWDFUND YOUR COMICS?
Fantastic! You're a creative person who is claiming a stake in the ownership of your product. It's a hard enough road as it is, and you don't need outside issues to make it any harder -- things like those shipping costs to send your books to backers in the United States. Sure, you're not the one paying those costs -- they're built into your campaign and paid for by the prospective customers. But the cost is still high -- and no doubt it's often a consideration in the mind of your target audience as to whether or not they can afford to buy into your project once the shipping charges are added to their total payment.
But what if there was a way to mitigate that cost, and take your overall shipping down to a level that's more manageable, and less of a barrier to entry by your U.S. market?
CALCULATING YOUR SHIPPING COSTS
If you're shipping a standard comic book (i.e. a "floppy"), the average weight of that is 2.5 ounces. But at this point, you don't know how many you may sell to the U.S. audience. You just know that it's going to cost a lot for each one.
To begin with, you're going to have to go through a very scientific process called "guessing." That is, you need to make an assumption about how many books you may end up selling to readers in the United States. For the purposes of simplified math, we're going to assume you expect to sell 100 copies overseas. That's 100 2.5 ounce floppies, or 250 ounces – nearly 16 pounds of comics! Add in the weight of any trading cards, mini-prints, and other items and maybe you'll be at 25 pounds. It is better to overestimate your final weight than to underestimate it.
At the moment I write this, shipping a 25 pound box from the UK to the US is £160 BPS, or US$213.  Take that 160 and spread it across the 100 units you are shipping: £1.60 per unit. That's your base cost.
Next, you contact us. Let us know the weight of each tier that will be put together, and we'll provide individual pricing: the rate for anything weighing 1 pound or less, the rate for anything over that up to and including 2 pounds, etc. You then take the rates we provide you for each and add that to your £1.60 base shipping cost. For any unit that is one pound or less, the current rate would be US$5.12. That's £3.87 at the current exchange rate. Added to your £1.60 gives you £5.47. Round that up to an even £6.00 for safety, and that becomes the total cost of shipping that tier.
Is that less expensive, per unit, than you are spending on shipping to the United States today?
AFTER THE CAMPAIGN
Once your campaign has run its course, you know now exactly how many units have been ordered for the United States customers. Once you have your items completely manufactured, simply box them all up (carefully and securely – you want them to get here undamaged, after all) and make a single shipment to Critical Blast Logistics. Include within the box a packing list that not only tells us how many of each item should be in the box, but also how they should be assembled. (You don't have to include the names and addresses of your customers, although you can; we'd rather have that electronically anyway, preferably in a CSV format.)
Once your shipment has arrived, we will contact you directly confirming the receipt. Only then do you send payment to Critical Blast Logistics – hang on to your money until you know your books have safely made it to us.
THEN WHAT?
After receiving payment, we carefully assemble each package. We place your book into a fitted, self-sealing bag with a backing board. We then secure that bag to the inside of a Gemini mailer with two pieces of double-sided tape affixed to the back of the bag so that your book doesn't slide around in shipping. We top it off with any of the extras (your cards, stickers, and other items), seal the box, label it, and get it into the hands of the United States Postal Service. We will even notify your customer with the tracking number of the package the moment the label is printed, so they will be able to follow it from our doorstep to their own.
INTERESTED?
We hope you are! If you're ready to start putting your crowdfunding project together, we are happy to be your shipping partner! Email us, or find us on Twitter, @CriticalBlast. We'll help you come up with your initial bulk-ship cost, in the currency of your country, and then provide you with all the information on how we can get you the lowest shipping rate possible.
IMPORT TAXES
Comic books can fall under two HTS Code classifcations for customs and imports. Books that are 48 pages (not including the covers) and under are categorized as 4901.99.0092, while books greater than 48 pages are 4901.99.0093. Both of these assignments are Duty Free.
WHO WE SUPPORT
Check out these crowdfunding campaigns we're supporting with our fulfillment and shipping service!
THE COMPANY MEN: DEAD, WHITE, AND BLUE #1 -- https://igg.me/at/THCOMPANYMENDEADWHITEBLUE/x/18765993#/
THE EMBRACE -- https://igg.me/at/TheEmbrac3/x/18765993#/
RED EYES #2 -- https://igg.me/at/red-eyes-2/x/18765993#/