You are here
Home
›
Television
› First look at Rise of the Teenage Mutant Ninja Turtles ›
First look at Rise of the Teenage Mutant Ninja Turtles
FTC Statement: Reviewers are frequently provided by the publisher/production company with a copy of the material being reviewed.The opinions published are solely those of the respective reviewers and may not reflect the opinions of CriticalBlast.com or its management.
Submitted by

Mike 'Ace' Maillaro

on Fri, 02/02/2018 - 14:34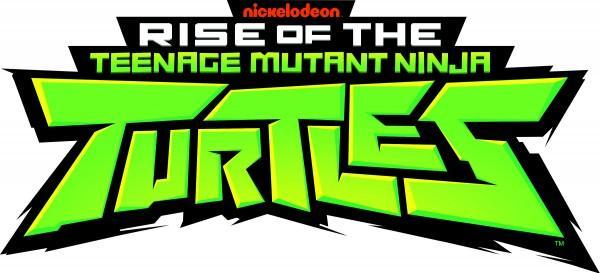 From The Los Angeles Times:
Character art for the upcoming "Teenage Mutant Ninja Turtles" reboot has been revealed and Leonardo, Raphael, Donatello and Michelangelo are sporting more than just brand-new looks.

Nickelodeon's "Rise of the Teenage Mutant Ninja Turtles" is a new animated show that reimagines the fan-favorite characters created by Kevin Eastman and Peter Laird. The series will follow the Turtles as they discover new powers and a new mystical world that exists beneath the streets of New York.

Joining the brothers in their adventures are some familiar faces, including friend and trusted ally April O'Neil as well as their sensei, Master Splinter.

...

The largest, Raphael, is a snapping turtle who has traded in his sais for a pair of tonfas. And in the new "Ninja Turtles" cartoon he will be the team leader. Omar Miller will be voicing Raphael.

Leonardo, who has often been depicted as the eldest brother and leader, is a red-eared slider. Now the self-described "coolest" brother, Leonardo is armed with a single ōdachi sword instead of his dual katanas. He will be voiced by Ben Schwartz.

Still the tech genius of the bunch is Donatello, who will be voiced by Josh Brener. The new Donatello is a soft-shell turtle that carries a tech-bo staff, skilled in both martial arts and computer science.

Youngest brother Michelangelo is now a box turtle who will face foes with a kusari-fundo (a combat chain with a weight at the end) rather than his familiar nunchucks. He will be voiced by Brandon Mychal Smith.

Both April and Splinter's looks have also been updated. April, described as a street-smart New York native, will be voiced by Kat Graham, while Splinter will be voiced by Eric Bauza.

Also joining the show is John Cena, who will voice the villain Baron Draxum, a mutant alchemist warrior who aims to turn all of humanity into mutants.

The 26-episode "Rise of the Teenage Mutant Ninja Turtles" is scheduled to debut later this year.

---

 
Source: The Los Angeles Times
Commentary: We had first talked about RISE OF THE TEENAGE MUTANT NINJA TURTLES a few months ago.  Just judging from the descriptions and art we've seen so far, it is definitely a departure from past incarnations of the TMNT.  Raph and Leo seem to have switched roles and personality.  Raph is also use tonfas instead of sais, and Mikey sees to be rocking some kind of...spiked yoyo on a stick?... instead of nunchucks.  I do like the idea that each turtle seems to be a different species, so they are more than just palette swaps.  
Honestly, I am not sure how I feel about this.  I am having problems seperating my love of the older TMNT shows from looking at these pictures as something that stands on it's own.  I do like the individual pictures more than the group shot (why is Donny hanging from April's hoverboard by his head...that can't be safe).   I really liked Nickelodeon's most recent version of TMNT, so I am taking a wait and see approach to this.  The early art isn't quite winning me over, but a lot can change between now and when it airs later this year.  
Recent Tweets
Top Ten Most Popular Ever