AJ Lee Ain't Your Granddaddy's Bluegrass
FTC Statement: Reviewers are frequently provided by the publisher/production company with a copy of the material being reviewed.The opinions published are solely those of the respective reviewers and may not reflect the opinions of CriticalBlast.com or its management.
As an Amazon Associate, we earn from qualifying purchases. (This is a legal requirement, as apparently some sites advertise for Amazon for free. Yes, that's sarcasm.)
Submitted by

Dennis Russo

on Mon, 04/24/2017 - 08:54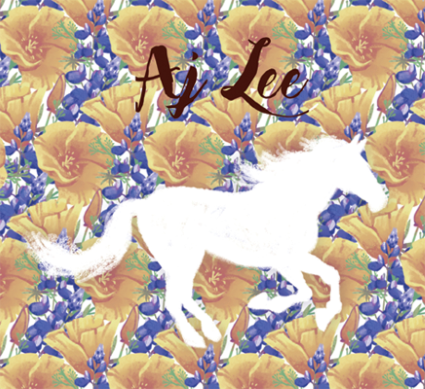 AJ Lee (no, not the wrestler, this one has real talent!) is a seven-time Female Vocalist Of The Year award winner as voted by the Northern California Bluegrass Society (which in itself is quite an accomplishment, considering she is only 19!) and is releasing her second solo album aptly named AJ LEE.
With an album consisting of just six songs, AJ is not timid here about taking on the likes of Graham Parson and Bob Dylan, showcasing a unique style that has been compared to Alison Krauss.
And that is important, because like Alison Krauss, this is not your Granddad's Bluegrass. If you're thinking Bill Monroe, Flatt and Scruggs, or The Dillards (aka The Darlings from THE ANDY GRIFFITH SHOW), you're barking up the wrong tree.
For lack of better words, this is more "modern" Bluegrass--modern in the sense that Bluegrass, just like Rock or Country, has evolved over time to become something of its own that, while different, is still rooted in it's past.
I have been into Bluegrass for decades--mostly old school--and when I first put the CD in and heard the style of this album, I turned it off. Not because I did not like it, but because I had preconceived notions going in of what I was going to hear. I had to stop myself dead in my tracks and say, "No, this is not that kind of Bluegrass." So I cleared my mind of expectations and started listening again with open, fresh ears. And that's when I was really able to get into this album and let AJ perform for me.
Right off, let me say AJ has a beautiful voice with a great command of her style. On all the songs here, I never got the feeling that she was trying to sound like someone else. Too often, when artists try to do that, you can hear the disconnect between their natural voice and the way they sing the song. I get the sense here that AJ is singing like AJ, and if similarities are thought of then that's on the listener and not the performer.
The album is well-recorded, and mixed with good depth and sense of space between instruments. The overall tonal balance is more on the warm side. If I were to find fault with any aspect of the recording, it would be that on the musical arrangements the pedal steel is too pronounced and used a little too much. By that, I mean that with this style there is a fairly fine line between Country Western and Bluegrass--not today's Country but more of the old school, when the pedal steel guitar was a huge part of what gave that music its sound. On "Hickory Wind" it almost tips the scales to that side of the coin; but again, to be fair, first this is a Graham Parson's song and anyone familiar with his music and style will admit that his music, especially with the Flying Burrito Brothers, oftentimes swung more to Country and Western than Southern Rock, and second, the Shady Mountain Band backing her up is very tight and play very well together with AJ's singing.
Still, that is not to say AJ doesn't blend with the past. She does a great job of bringing fun and feeling to "California Cotton Fields" that shows how she is capable of making any song her own. Her take on the classic "Just One Look" is wonderful, where it is at once recognizable and at the same time hers.
photo credit: Tammi Coombs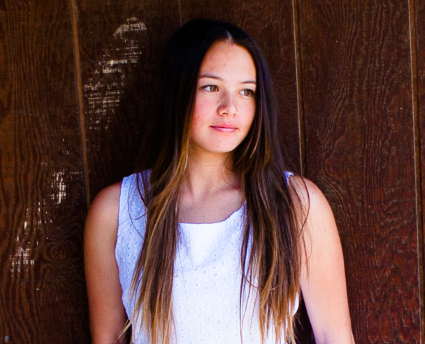 Probably my favorite verse on the whole album to hear AJ sing is from the first song, "Look At Miss Ohio." "Oh me oh my-o, look at Miss Ohio" sounds so good in her voice--and on a good stereo, it's heavenly. I constant replayed her singing just that verse in my head long after my listening sessions were done, and will probably keep doing so for quite some time.
Though short by album length standards, this is a really good album of six solidly sung songs. Anyone who is a fan of Bluegrass and Country music will find much to like. You will be captivated by her voice. I look forward to what she brings us in the future.
Songs:
Look At Miss Ohio

Hickory Wind

California Cotton Fields

Tomorrow Is A Long Time

Just One Look

Wait A Minute
Recent Tweets
Top Ten Most Popular Ever