5 of the Best Betting Movies of All Time
FTC Statement: Reviewers are frequently provided by the publisher/production company with a copy of the material being reviewed.The opinions published are solely those of the respective reviewers and may not reflect the opinions of CriticalBlast.com or its management.
As an Amazon Associate, we earn from qualifying purchases. (This is a legal requirement, as apparently some sites advertise for Amazon for free. Yes, that's sarcasm.)
Submitted by

Bill Casticart

on Fri, 09/03/2021 - 09:19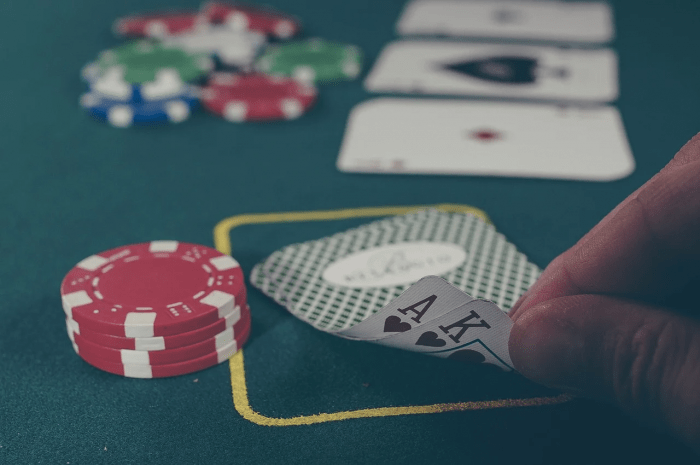 It's no surprise that Hollywood loves to include betting or gambling in movies. There's something exciting about watching someone else take big risks, sometimes putting their entire livelihood on the line in the hope of winning huge stakes.
Gambling movies typically follow a similar design: an unlikely hero, or anti-hero, facing almost impossible odds and dire consequences. Some of these stories end badly, while some lead the protagonist to a life of riches and glory. Either way, they usually guarantee a captivating watch.
Let's take a look at some of the best gambling movies out there to watch when you want to take a break from the casino.
Rounders (1998)
One of the most famous poker movies of all time, Rounders has played an incredibly influential role in the genre of gambling movies. The movie introduced audiences to the tempting highs and destructive lows of the iconic game of Texas hold'em. Rounders helped transform the game into an acceptable form of entertainment while popularizing a lot of the poker jargon heard around card rooms today. The movie is a tale of a young reformed gambler (Matt Damon), returning to big stakes poker in an effort to help a friend (Edward Norton) pay off his debts. Its story twists and turns between different turns of fate, while realistically capturing the bewitching swagger of a professional poker player.
Molly's Game (2017)
A more modern movie than most of the others on this list, Molly's game portrays the true story of Molly Bloom, an Olympic-level skier that ran one of the world's most exclusive underground poker games while being targeted by the FBI. The Oscar-nominated movie stands out from many other gambling movies due to its lead character being female, which can be a rare sight in the male-dominated gambling business. This charismatic and enthralling 2017 release will leave you wondering about which celebrity poker players participated in the games Bloom was hosting while taking you on a ride that includes many more stops than just the poker room. 
The Cincinnati Kid (1965)
Although originally billed as somewhat of a knockoff of The Hustler, this movie became one of the all-time classic poker films. The Cincinnati Kid tells the story of a climactic and edgy poker game between a young hotshot player (Steve McQueen) and a crafty older professional (Edward G. Robinson). The movie shows that there are values and morals even in the world of high-stakes poker, and it features amazing performances from a talented cast of veteran actors. The young star's mission to become the best poker player in town may even persuade you to take a trip to the casino or to play some online casino games. This linked site features the most popular online casinos so you can choose whichever game suits your playing style the most from the comfort of your own home. Each casino is secure and safe to play, including a variety of bonus offers. I
21 (2008)
Set in a time period when shuffle machines did not yet exist, 21 relays the true (if embellished) story of six MIT students that become expert card-counters, making millions of dollars in the process. While not exactly a critical darling, it still managed to get the number one spot during its debut at the box office, mainly due to its intrigue and exciting nature. Although the movie can be fun at times, it often simplifies the mathematical parts of being a blackjack player in order to be understandable for the average viewer, which can make it seem dumbed down. It has also been accused of "whitewashing" in its casting. and one of its key actors, Kevin Spacey, has faced a torrent of sexual assault allegations which may make you reconsider watching it.
The Hustler (1961)
The Hustler focuses on a more alternative form of gambling: pool hustling. While you may not have had any personal experiences deceiving strangers in smoky pool halls, that doesn't mean that you won't connect with the emotion of this movie. In The Hustler, Fast Eddie Felson (Paul Newman), an up-and-coming pool player, challenges a long-time champion in a single high-stakes match for all the marbles. His story is one of honor, ambition, and humanity, which will likely motivate you to raise the stakes the next time you're playing a game like pool or poker.