All We Know About Overwatch 2 | Season 7
FTC Statement: Reviewers are frequently provided by the publisher/production company with a copy of the material being reviewed.The opinions published are solely those of the respective reviewers and may not reflect the opinions of CriticalBlast.com or its management.
As an Amazon Associate, we earn from qualifying purchases. (This is a legal requirement, as apparently some sites advertise for Amazon for free. Yes, that's sarcasm.)
Submitted by

Bill Casticart

on Wed, 10/25/2023 - 07:48
At this point, Blizzard Entertainment has become one of the major beacons of light in the gaming industry, and not just because of their exceptional games, but the way they go about their business. October is here and if you are a gaming enthusiast then you know what that means; Overwatch 2 Season 7: Rise of Darkness. The anticipated game has almost arrived, and due to that, we have created this article, just for you. If you want to know what to expect from this game or want to know about the best Overwatch betting sites, check this article thoroughly and you'll surely find the answer to your question.
What's New?
Previous Overwatch games and seasons all have differences and similarities. Whether it's the maps, the characters, or as little detail as the graphics, it always makes a good read to discover these. Below are the exact differences between Overwatch 2 Season 7 and the other Overwatch franchises:
New Map
If you love a tropical view and feel, you're in luck! The latest map added to the Overwatch game is called "Samoa", as in the unique island. In this new part of the roster, you'll see enough beaches, and village surroundings. According to the information we have, this map will be available immediately after the season begins.
Halloween Mode
As if the other features were not remarkable enough, Overwatch 2 Season 7 returns with, wait for it… their Halloween Business. Junkenstein's Revenge and Wrath of the Bride have been included in this game's portfolio, even if it's just for a short while. Though it's not certain yet, the mode will run from its release to November 1. All this does is heighten the anticipation for the game, all to the end of exceptional Overwatch gaming.
Diablo 4 Crossover
Overwatch 2 Season 7 has numerous exciting features. However, one of the most exhilarating has to be the Diablo 4 crossover, and that too, with a new co-op mode. Watch hell break loose in this mode, bringing the usual doom-ish setting of Diablo 4 and combining it with the novel Overwatch game. One thing to note is that this crossover is for a limited period. Still, the fun of battling demons as a player character is worth the short while.
While playing in this mode, you'll be allowed to pick from any of these heroes:
Barbarian Zarya
Imperious Reinhardt
Demon Hunter Sombra
Cleric Lifeweaver
Inarius Pharah
Night Raven Illari
After choosing any of them, you'll be required to begin duelling the demons. At first, the mode seems simple, but as it progresses, you can expect the difficulty level to increase. However, you should have no problem navigating your way through this mode.
Character Modification (Sombra)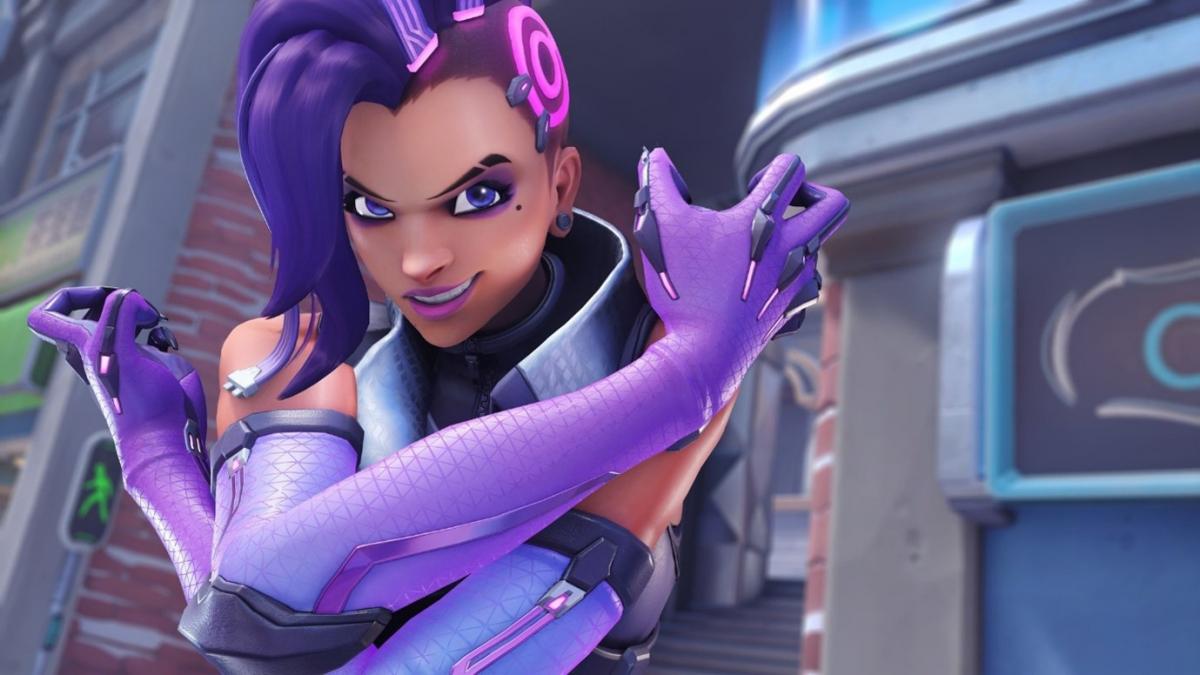 Sombra may just be the most attractive character in this game. But, let's talk about effectiveness. The character has been handed more prowess to increase effectiveness.  The hacker has been upgraded with a new ability called "Virus". With this ability, she can infect enemies and deal immense damage to them. She still gets to keep her weapons, and for sure, Stealth mode is still available; although, as a passive ability.
Map Modification (Route 66)
We already told you about the Samoan setting you'll be getting to play on. However, for more familiar locations, how about you check out the improved Route 66? The lawns have been mowed, and the airspace cleared for you to take advantage of. Basically, what we're saying is that on Overwatch 2 Season 7, you'll be playing on a better map, when you play on Route 66.
Mythic Skin
Does this game have a Mythic Skin? Well, Blizzard Entertainment makes sure to offer some variation by giving "Onryō Hanzo" the mythic skin in this instalment. At first, everybody assumed that the Lilith Skin in Diablo 4 was the Mythic Skin. However, that has been proven wrong. This cosmetic gets its source from the Japanese Folklore demon which goes by the same name.
We think that the skin is beautiful, and given that it is customizable, you should have no problems switching colours and increasing the armour. Also, this skin comes with novel weapons and exceptional sound effects, so there's more than enough motivation to keep you going; especially as you'll only get this feature when you reach Tier 80 of the game's hierarchy.
Conclusion
If the fact that this game was created by Blizzard Entertainment doesn't increase your thirst for it, then reading the above features surely does. Gamers certainly love novelty, and Overwatch 2 Season 7 offers its fair share of that: Map Samoa, Onryō Hanzo, and Diablo 4. With that said, the game retains its personality by sticking to its previous heroes. From the outlook, Overwatch 2 Season 7 may just be one of the best in the series so far.