The Best Comic and Movie-Themed Games of All Time
FTC Statement: Reviewers are frequently provided by the publisher/production company with a copy of the material being reviewed.The opinions published are solely those of the respective reviewers and may not reflect the opinions of CriticalBlast.com or its management.
As an Amazon Associate, we earn from qualifying purchases. (This is a legal requirement, as apparently some sites advertise for Amazon for free. Yes, that's sarcasm.)
Submitted by

Bill Casticart

on Tue, 05/25/2021 - 06:30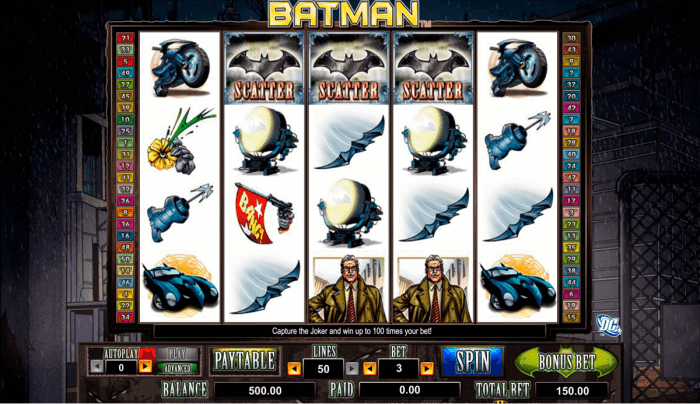 Hollywood and comic books should provide fertile ground for producing games, and there have been many classics over the years, but there have also been some stinkers.
Atari went from being one of the biggest video game developers to losing over $560 million through poor deals including the now infamous ET game. The company denied the rumors that 13 truckloads of Atari cartridges were secretly buried in the New Mexico desert but the truth is out there.
Fortunately, there are also plenty of quality games available for fans of comic books and movies, and here are some of the best, and in some cases, unusual tie-ins.
The Dark Knight
Batman has been responsible for numerous animated shows, live-action TV, Hollywood movies, graphic novels, comics, and games.
Some of the best tie-ins have included Lego Batman which ties in the building blocks, the Dark Knight, the animated movie, and a game. Surprisingly, considering how many elements it is juggling, it does it very well. In fact, Batman is one of the most successful crossovers from comic books to video games with a long history of successful releases.
The best fight in a comic is in an edition of Batman so it stands to reason that this character would make a great game involving brawling. Arkham Asylum is one of the stand-out games produced for this beloved character and despite its age, it still commands a 10/10 on Steam.
Time will tell how the upcoming Gotham Knights turns out. But in the meantime, you can spend some time playing on a Batman-themed slot machine. Yes, the character has been used in so many game genres that he has even reached online casinos and free slots.
Shaken but not Stirred
James Bond has not only featured in more than 2 dozen movies, 40 official books, and even a range of Bond comics but he has had more than his fair share of gaming action.
One of the best Bond games and also one of the best releases for the N64 is GoldenEye. Back in 1997, it was unusual to find a good FPS for a console, it was also common for tie-ins during the '80s and '90s to be a bit, well, rubbish. So, GoldenEye was a big hit and featured some revolutionary multiplayer split-screen action too.
Surprisingly, considering his love of the casino, most Bond games seem to have avoided gambling. The exception is the GameBoy release of James Bond 007 from 1998 which included some mini-games for blackjack and Bond's favorite game, baccarat. If you fancy playing at being James Bond then there are plenty of online kazino igre offering card games such as baccarat and you don't need a tuxedo to play.
Is it Worth Marvelling at?
Despite Marvel's success at the cinema, in the gaming world, DC may have the upper hand with its Batman titles. However, there are still some very good Marvel titles.
The 2018 version of Spiderman is a clear winner and is not only the best Marvel tie-in but perhaps the best game released that year. When it comes to other quality tie-ins there are a few stand-outs; X-Men Origins: Wolverine, Marvel: Ultimate Alliance, and once again those building blocks, Lego Marvel Super Heroes.
Strangely, there are also a huge number of slot machines that feature Marvel characters such as Iron-Man, Blade, and the X-men. At least there used to be.
Once Disney acquired Marvel it wanted to make sure all tie-ins matched its family-friendly image. This meant no more gambling, no more online casino tie-ins, and certainly no more slot machines. If you want to play comic book-themed slots now you will have to make do with DC characters such as The Flash.
Movies Made from Games
While John Wick, Star Wars, and Jurassic Park have given inspiration to games of varying quality, movies have used source material from games too.
While Detective Pikachu, Sonic, Tomb Raider, and Silent Hill all have their fans, video games have generally transitioned badly to the screen. The worst may have to be Alone in the Dark. An incredibly bad adaptation from the King of terrible movies, Uwe Boller. This Christian Slater led movie tanked and has a mighty Rotten Tomatoes score of 1%. And Slater's film career has never really been the same since.
Comic books have fared much better as have board and card games. The most successful movies based around games are where the game is integral to the story but there is no actual tie-in.
Mississippi Grind uses craps, blackjack, and poker as its themes. The movie, 21, again goes for blackjack. The Color of Money is based around pool sharks, and Clue which is based on...Clue, or Cluedo.
Casinos have been useful sources of inspiration for movies and Oceans' 11, Casino, Croupier, Rounders, and of course James Bond, have all featured poker, blackjack, roulette, and other games. Other game-based movies have failed miserably and the least said about Battleship, the better.
The Best Comic or Movie Game Tie-in Ever?
Batman and Arkham Asylum are responsible for some epic fight sequences and the game is definitely a great tie-in. The Dark Knight is also responsible for one of the best slot machines ever - with a 5 reel, 243 way-to-win game - based on a movie.
Is Arkham Asylum the best tie-in ever though? When it comes to comic book adaptations it would seem that 2018's Spiderman is the clear winner. For movie tie-ins, it's a little more complicated. Alien: Isolation has a lot to recommend it but in many fan polls there is a game that is nearly 20 years old that keeps on appearing at No.1.
Star Wars: Knights of the Old Republic has managed to retain its popularity and a loyal set of fans despite being released back in 2003. One of the reasons for this is that there is a story behind the game that is equal, if not superior, to that of most of the movies.
Summary
Online and offline gaming is extremely popular these days and having a tie-in can increase player engagement. While there are plenty of poor titles, there are fortunately many more quality ones.
The tie-ins from movies and comics are stretching further than ever and online casinos are also getting in on the act. While everyone wants to know how to win more at the casino it might be better just to find a game you enjoy. So, if you want to play Batman slot machines or pretend to be James Bond at the blackjack table, look for an online casino that caters to this.
One last piece of advice. If you are looking for a movie, comic book, game tie-ins, just remember to avoid Catwoman the game...and the movie.