You are here
Home
›
Geek Chic
› It's Ragnarok for the Critical Blast Bombshell Feature -- So Here's Thor! ›
It's Ragnarok for the Critical Blast Bombshell Feature -- So Here's Thor!
FTC Statement: Reviewers are frequently provided by the publisher/production company with a copy of the material being reviewed.The opinions published are solely those of the respective reviewers and may not reflect the opinions of CriticalBlast.com or its management.
As an Amazon Associate, we earn from qualifying purchases. (This is a legal requirement, as apparently some sites advertise for Amazon for free. Yes, that's sarcasm.)
Submitted by

Critical Blast Staff

on Wed, 12/01/2021 - 07:34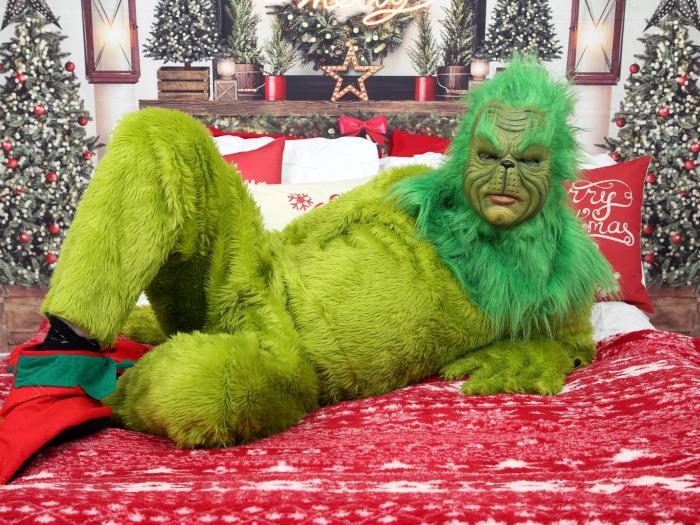 Every month our staff combs the cosplay community for up-and-coming cosplayers who deserve to have a broader audience for their work, taking into account not only costuming skills and photogenic presence, but also how they use that ability in service to others. Through this, we've not only met some talented cosplayers, but also some fine human beings.
It's the end of a year -- and the end of an era, as we mark out final Critical Blast Bombshell of the month for the foreseeable future. It's been a wonderful ride and we've met so many wonderful people along the journey. And we could think of no better way to go out than with this December's big hero with a big heart...
Critical Blast Bombshell, December 2021
Thor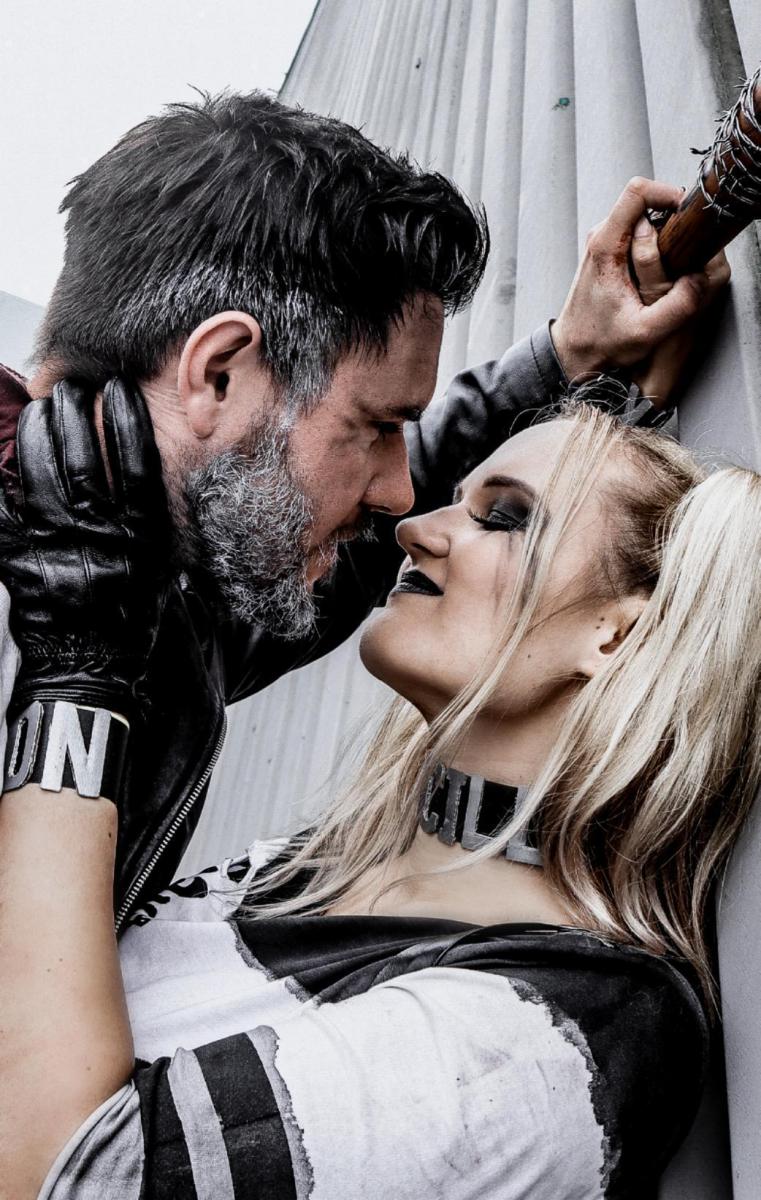 Negan (with Harley Quinn) (The Walking Dead)
What is your interest in cosplay?
I started quite later on, always having the fear of getting old, never having a proper childhood. I turned adult life into a big kid life. I wanted people to see who I could be, rather than seeing me as the hard worker who would never turn down any work.
But it was an escape from reality at the same time; I struggled with depression and mental health all my life, so to have the opportunity to pretend to be another character for a short space of time and bring joy to others, was like my ecstacy. For that reason I will never give it up.
How did you get into cosplay, and what was your first cosplay experience?
I knew of it and cons, but never had the go in me to do it alone, and I don't know why as I'm addicted more than ever now. Wales Comic Con November 2016. I attended my first con in casual and felt so out of place. I met new people as crazy as me. My first thought was, "I'm coming back here in April! I'm buying a Batman suit and I'm coming here!" So I did! My first suit, that now sits in storage, but was overly used in Lockdown, was the Batman Dawn of Justice Mech Armour suit. The attention it got -- like I have said before, it was like ecstasy. I loved the attention and the casual talking to people, and the hype I got from it all. It was the hottest April ever! Darth Vader walked by dripping with sweat, as did I! But I wouldn't change the experience.
How has your cosplay evolved since you began?
Negan and Thor are prime examples. These two I voice very easily. It comes natural, and it makes my character unique. Negan has taught me so much with make-up skills and face paint, with amazing, amazing advice from cosplayers along the way. My first attempts of Negan's white beard, painted on with a white make-up crayon, makes me cringe today. Now I've mastered Snazaroo to get the natural white beard look.
For Thor I would spray my hair with golden yellow paint. To others it was great,  however now I look back and sigh. These days I blend Snazaroo gold paint faintly into my hair and beard. The beard I have worked on to get to Thor's length, and it was a long process but one I am happy with. If anything, 95% of people will compliment on how much I look like Chris Hemsworth. I never get tired of it and love the feedback it gets.
Suits improve all the time. I tend to adapt them more and more, give them battle damage looks and improve armour leads, etc.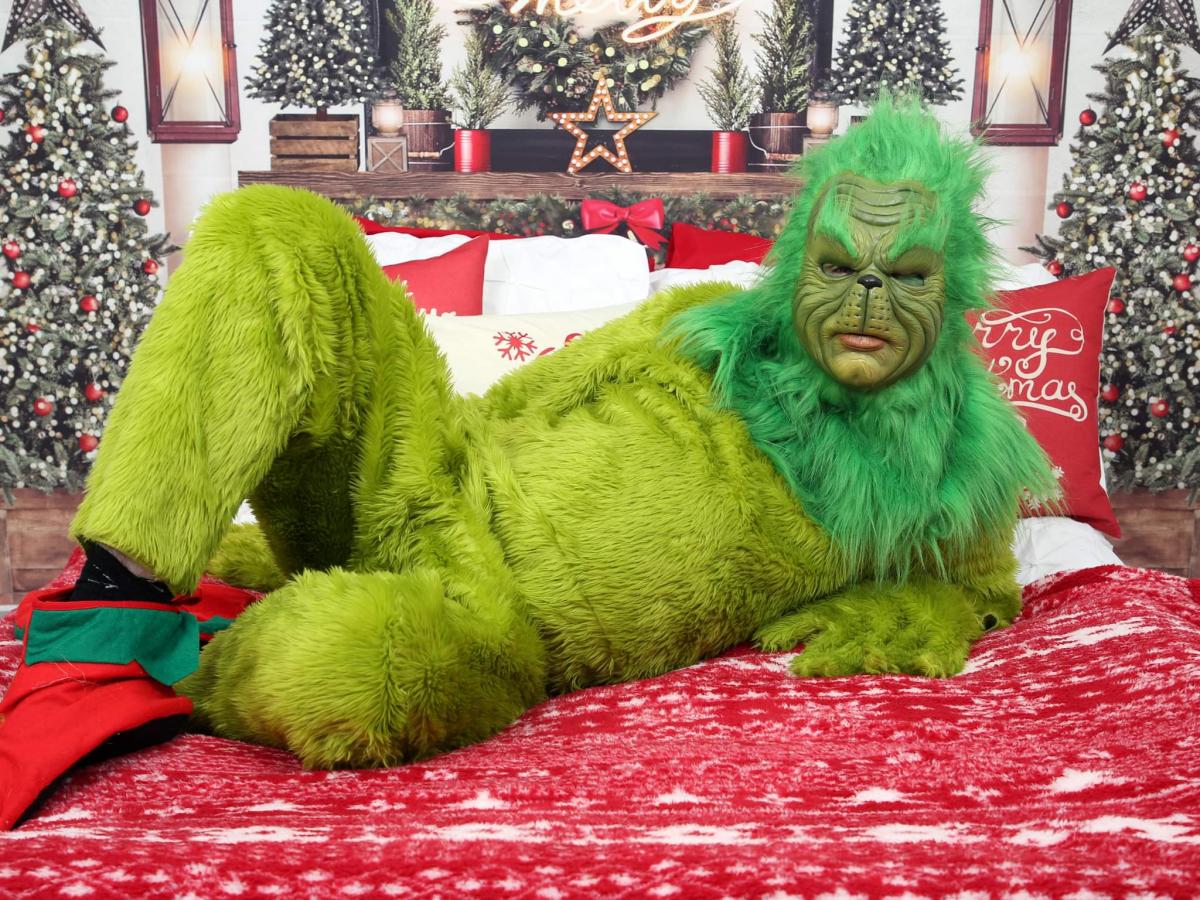 The Grinch (Dr. Seuss)

Photo: Bourne Photography
What is your "secret identity" outside of cosplaying?
I'm an engineer by trade, part time pirate Y'aaaaaaahhhhh!
What kind of social or charity activities do you get involved in with your cosplay?
Thor made me a bit of a local celeb. During lockdown, the county knew of Thor doing work for charity: seeing kids on doorsteps for their birthdays, seeing children who were ill. Zac with leukaemia, Lucas with a brain tumour. Trouble is, you get attached. I saw Lucas most weekends, always in character, and he lost his fight in March 2021. In April, me and Spiderman (@parkerisspidey) walked his coffin into the crematorium. One of the hardest things I had to do and stay professional.
Do you make as much of your own costume as possible or rely on purchased materials -- and is that important overall to cosplaying? 
The most important thing is have a great time! Doesn't matter what size, shape, sex, height, age you are. Go out there and be the best of you. We have minimal judgement in the con family world and we get to be what we want to be. I'm an adjuster when it comes to cosplay. I will buy the suits, wear them and improve them for me. I am.good at that, haha.
What's your favorite cosplay, your "go to" look that you just love to put on and act out?
I love being Negan! He is my alter ego, but he requires an hour in front of a mirror with makeup. Thor is a quick suit up and I get to be him with my brother from another mother, Spidey. We bounce off each other so well and it tends to not go unnoticed. That's why Spidey and Thor get the most paid work.
Where can people go to find you online?
@Spaghetti_negancosplay on Instagram. Find our group page on Facebook @ Hero HQ UK. And on Tik tok, Thorgodofthunder1989.