Five Must-Watch Movies for Boxing and Mixed Martial Arts (MMA) Fans
FTC Statement: Reviewers are frequently provided by the publisher/production company with a copy of the material being reviewed.The opinions published are solely those of the respective reviewers and may not reflect the opinions of CriticalBlast.com or its management.
As an Amazon Associate, we earn from qualifying purchases. (This is a legal requirement, as apparently some sites advertise for Amazon for free. Yes, that's sarcasm.)
Submitted by

Bill Casticart

on Fri, 10/20/2023 - 08:11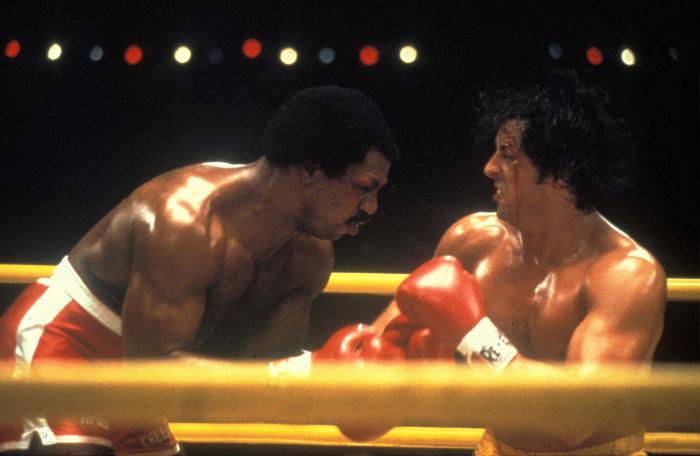 Sports like boxing and mixed martial arts (MMA) are perfect for the movies. In a ring or cage, fighters have experienced the full range of emotions by the time one of them gets their hand raised by the referee. They're either a hero or a villain, and they entertain the crowds, regardless of which side of good or bad they're on. They go through hell and back to get to the ring or cage… then once again when they're inside it. There's a story behind them stepping in there. And fans are here for it, which is why they love movies featuring MMA and boxing so much. Below is a look at five fabulous boxing and MMA movies.
Never Back Down
MMA fans love a movie that features a good plot, and "Never Back Down" delivers one for them. In the first of the "Never Back Down" series, a rebellious teenager finds himself drawn into an underground ultimate fighting club. In a backyard fight, he finds a mentor and, after receiving threats to himself and his family, seeks the help of an MMA veteran so he can train his mind and body for a final, anything goes fight. That fight is with local martial arts champion Ryan McCarthy (played by Cam Gigandet).
(Never Back Down – Final Fight Scene)
Despite some of the more glamourous settings for combat, such as a pool side, the movie has a gritty realism that fans love. According to website Internet Movie Database (IMDB), grossed $41,627,431 worldwide. Note that whereas the matchups in the movie are illegal, it's perfectly possible to see legal, true-life cage matches held by organizations such as the UFC and Bellator and participate in sports betting.
Rocky
Although "Raging Bull" pushes it all the way, "Rocky" has to be the most famous boxing movie ever. This smash hit 1977 movie about a struggling boxer who, seeing it as only shot at the big time, manages to beat the heavyweight champion of the world in an exhibition match, raked in $117,250,587 worldwide at the box office.
The "Rocky" story has captivated the audience because the films aren't about winning, but more about an underdog proving himself. Then there's the fact the film is filmed in the grittier parts of Philadelphia, in the neighborhood where Rocky lives. The training montages have also helped Rocky achieve cult status, not to mention a fantastic soundtrack that features the greatest workout track in history, "Gonna Fly Now".
Bloodsport
"Bloodsport," released in 1988, made Jean Claude Van Damme a star and tells the true story of Frank Dux, a martial artist who left the US army to compete in a martial arts tournament in Hong Kong. At this tournament, called the Kumite, fights to the death could occur.
The film balances fast-paced martial arts action and slow drama. The fight scenes are excellent and, since it features fighters using any martial arts style they wish to beat their rival, the film resembles modern MMA. In it, Van Damme displays the athleticism, martial arts skills and acting skills that have earned him so many fans. "Bloodsport" grossed $11,806,119 worldwide.
Undisputed 3
"Undisputed 3" is the best of the four movies in the series, partly because a lot of the fighters in the movie are true-life martial artists. In the movie, an underground gambling syndicate brings together eight of the best fighters in prisons from around the globe for a tournament. The prize? Freedom. It's an opportunity for Russian prisoner, Boyka, to reestablish himself as the much-feared prison fighter he used to be, after he ended "Undisputed 2" in a pitiful state. This is a brutal movie, but the execution of fighting techniques is superb. Unfortunately for the makers, it only took in $285,709 at the box office, but MMA fans love it.
Creed
"Creed" sees the return of Rocky Balboa, but not as a boxer. Boxer Adonis Johnson, the son of Apollo Creed, wants to follow in his late father's footsteps and seeks the help of Rocky to train him. After much persuasion, Rocky eventually agrees to train Johnson, who gets the opportunity to fight for a world title when people discover the connection between Apollo and Johnson. Johnson must take the name "Creed," however.
This 2015 movie took in $174,178,883 at the box office. Movie fans lapped up "Creed" because, despite the return of Rocky, the film still felt like a fresh beginning. The boxing scenes are superb and may also make you wince since Michael B. Jordan, who plays Johnson, took some real-life heavy hits to achieve realism. There's also the fact that "Creed," like all good sports movies, leaves you on a high.
Boxing and MMA provide scope for some amazing action movies. Other films you might wish to watch that feature either of these combat sports include "The Philly Kid" (2012), "Never Back Down: The Beatdown" (2011) and "Never Back Down 3: No Surrender" (2016).