The Longbox Short-List - Week of April 29, 2015
FTC Statement: Reviewers are frequently provided by the publisher/production company with a copy of the material being reviewed.The opinions published are solely those of the respective reviewers and may not reflect the opinions of CriticalBlast.com or its management.
As an Amazon Associate, we earn from qualifying purchases. (This is a legal requirement, as apparently some sites advertise for Amazon for free. Yes, that's sarcasm.)
Submitted by

Mike 'Ace' Maillaro

on Tue, 04/28/2015 - 03:00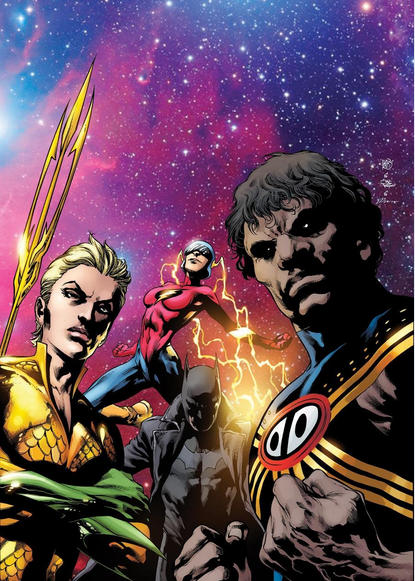 Welcome back to Critical Blast's weekly look at what new comics you should check out each week.   Just a warning, I make these picks pretty much a week BEFORE I actually get to read any of these comics, so if something is a stinker, I take no blame on that.  Let's get to it!
It's DC Catch Up week! Apparently, they realized they still had a bunch of books that were supposed to come out before Convergence that didn't come out yet and thought it might be a good time to catch up. Batman #40, Justice League #40, Superman #40, and Multiversity #2 all FINALLY come out this week. Still waiting for any signs of Secret Six issues 3 and 4! Hopefully we will see them before the next crisis catches up to us.
Convergence Week 4 - This is defintiely my favorite week so far. Lots of books that I am excited to see. Blue Beetle, Booster Gold, Crime Syndicate, Infinity Inc, Justice Society, Plastic Man, Shazam, and World's Finest (Seven Soldier of Victory). These seemed like the varied and different series they put out so far. I also thought issue 3 was the best issue so far, so hopefully they will continue heading in the right direction.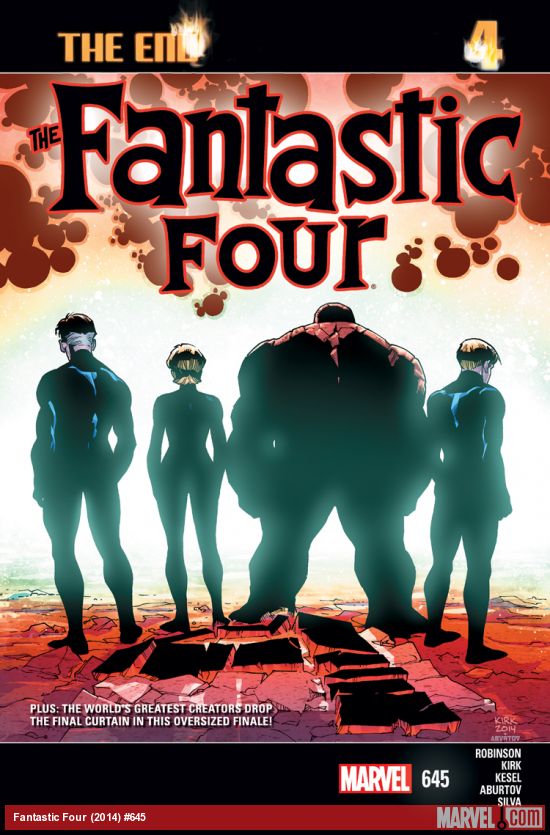 Fantastic Four #645 - The FINAL ISSUE OF FANTASTIC FOUR EVER. Yeah, sorry, I don't believe that for a second, but nothing amuses me more than stoking the conspiracy theory fires. Fantastic Four has always been hit or miss for me, but I thought Robinson's run has been excellent. I am really curious how he brings everything to an end, and where these characters go from here.
New Avengers Ultron Forever #1 - I actually kind of thought I was done with Ultron stories, but Avengers: Ultron Forever was a surprisingly good read. Really looking forward to seeing how the rest of this series plays out from here. I get that it's just a cash in on the movie, but it still was entertaining.
Injustice Gods Among Us Year Three Annual #1 - Injustice has been an excellent digital series. I actually get annoyed when they do these "print first" annuals, as they have provided some great insight for some of the characters. It just feels a little disrespectful to the regular fans of this series, since everything else is digital first. I know that is very petty. I make no apologies.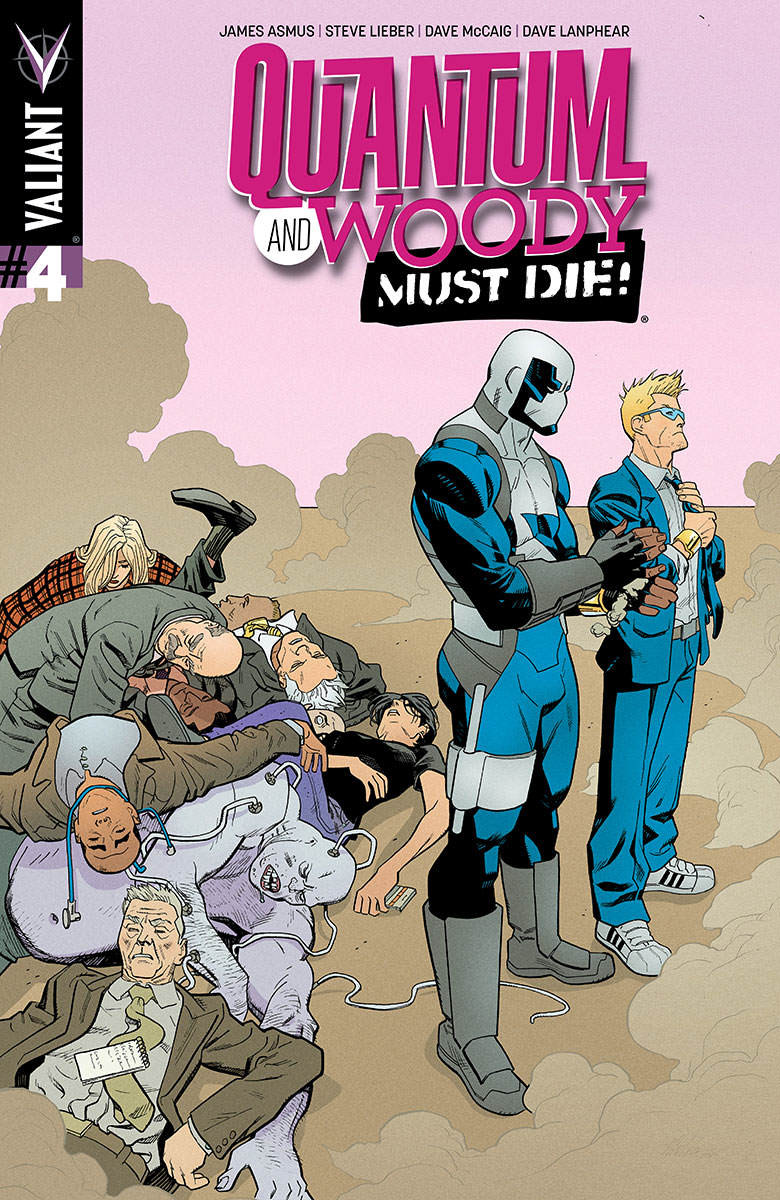 Quantum And Woody Must Die #4 - ARGH!! Q+W's last issue...again. I hope we get news on something with more Quantum and Woody soon. Bad enough I've had to go without Archer and Armstrong the last few months, not sure I can stay sane with both books missing for any period of time.
Superior Iron Man #8 - Definitely an underrated series. This dark look at Tony Stark manages to feel in character, which still providing us with an entertaining story. I've really liked Teen Abomination and I hope that we see more of him in other titles.
S.H.I.E.L.D. #5 - Mystical gunrunners and the Scarlet Witch. SHIELD seems to exist in its own little pocket of the Marvel universe, and I love the stories we've gotten so far. Waid is definitely on his game here.
Spider-Man And The X-Men #6 - How can Marvel charge $5 for this issue??? Spidey and the X-Men has always kind of been on the border for me. It's not a bad book, but it's also not a great book. Definitely not something that I would pay $5 for.