Talented Trio Clockwork Crafts A Flawless Sophomore CD
FTC Statement: Reviewers are frequently provided by the publisher/production company with a copy of the material being reviewed.The opinions published are solely those of the respective reviewers and may not reflect the opinions of CriticalBlast.com or its management.
As an Amazon Associate, we earn from qualifying purchases. (This is a legal requirement, as apparently some sites advertise for Amazon for free. Yes, that's sarcasm.)
Submitted by

Jeff Ritter

on Sun, 02/08/2015 - 15:52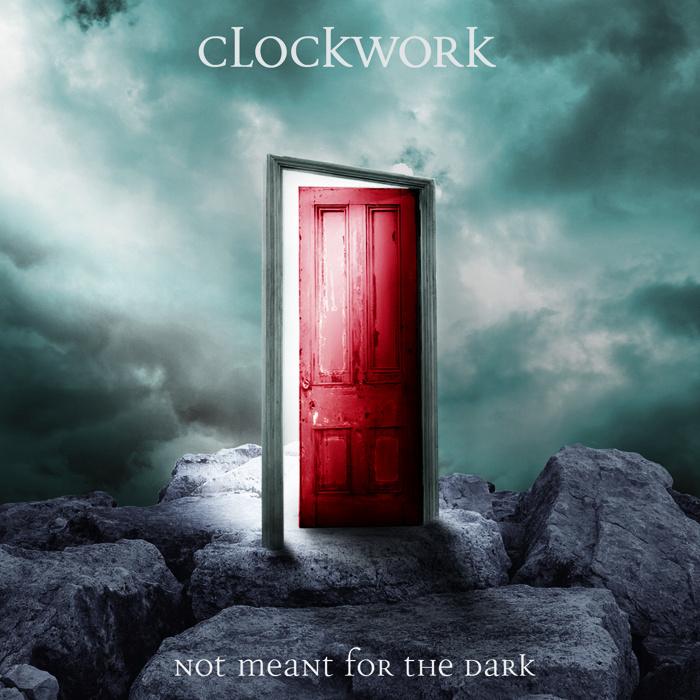 I don't find a whole lot of modern music to be my cup of tea. It seems so often overproduced, Auto-Tuned, and predictable. When I discover an act that feels a little different from the rest, an act that features honest vocals, strong musicianship and more mature songwriting than a bunch of "Yeah, yeah, baby, baby, blah blah blahs," that's when I get excited.
Clockwork is that sort of band. Consisting of songwriting brothers Jordan and Logan Slone on guitars, bass and vocals and Logan Mohler providing the percussion, Clockwork's sophomore CD Not Meant For The Dark features tracks that will remind listeners of some of the top acts or the last 40 years while remaining fresh and intriguing. Judging by their pictures on the high-quality packaging, these are three very young musicians, but their lyrics and sound speak of an appreciation for the classics and a maturity beyond their years. It's too much too early to put them in a list of the best three-piece bands of all-time (Rush, Cream, Nirvana, The Police, later day Genesis, ZZ Top), but their talent is such that I wouldn't say never.
I'm not going to critique each and every one of the thirteen tracks on the CD, but I'll highlight a few. I generally don't like to label anyone "the new [insert band name here]" but I'll toss in some comparisons for folks who haven't heard them yet.
The first track, "All Right," has a stripped down acoustic sound that is reminiscent of Mumford and Sons, it's both rousing and melancholy, wistful and hopeful, like a post-breakup song after the sting has dissipated and you've resolved to start living again.
The very next track, "It's A Dance," is more plugged in and sounds a bit like Weezer to me, with the bouncy guitar and the brothers' harmonies—something they do a great job with throughout—giving me just a little hint of "Islands In The Sun."
 "Long Way Down" immediately locked itself in my brain after the very first listen. I think it sounds like a lost Paul McCartney track from the pre-Sgt. Pepper Beatles days. The harmonies are excellent, the chorus plucked from vintage pop-rock and perfectly complimented by the driving 60s rock anthem arrangement. I think new artists too often feel that they need to be overly clever to succeed. Like with so many things in life, less is often more. The simplicity of this track makes it my favorite.
"Flaming June" starts with a Buddy Speir string arrangement and also includes Chris Tuttle contributing on Hammond, Wurlitzer and Moog organs, which made me think of The Verve's "Bittersweet Symphony" but it's very much its own animal. Hauntingly beautiful, with a beautifully simple line "Well I suppose, if it's good it's good." Truer words were never spoken in reference to the song they're contained in.
Logan Mohler's surefire drumming get a bit of the spotlight on "Be Sure," and it certainly sounds like he is sure with every whack of the skins. This is the kind of song that gets me speeding tickets: head-bobbing percussion, a taunt electric guitar solo and shortly after a conversation with a uniformed fellow (or lady) asking me if I know how fast I was going. Apparently not fast enough—next time I'll put that track on replay.
Despite my highly positive recent concert reviews for Jinglefest 2014 and Garth Brooks, I don't consider myself a country fan. Clockwork's "Soul to Save" has a little bit of a country crossover vibe that works very well. Maybe I'm just making a sibling connection between the Slone brothers and the Swon Brothers, who didn't sound precisely country to me either when I heard them at Jinglefest. I don't recall any of their songs being about beer, women, beer, trucks, beer, lousy jobs, beer, dogs, or beer. Commercially, country-rock crossover is not a bad line to straddle.
"Keep Calm" has the feel of a concert anthem. I could picture a packed arena where Clockwork plays the music and just smiles as their fans take care of the vocals. It's the kind of song that gets people pumping their fists in the air while still being just slightly reserved—it's not a full bore grunge or metal anthem, again recalling a bit of Mumford and Sons or perhaps Coldplay.
I definitely got a classic Police vibe from "It's What You do," with lyrics that sound like they might have just missed the cut for 1980's Zenyatta Mondatta, a vocal delivery just lightly reminiscent of the Sting of that era, and a make-you-dance horn section consisting of Ben Reece on saxophone, Adam Hucke on tumpet and Cody Henry on trombone. I've always loved harmonica in rock and roll, and xylophone is underutilized too, but a trombone? Other than maybe Mighty Mighty Bosstones and similar ska-rock bands, who uses a trombone? Thank you, Clockwork, and track producer Matthew Amelung, for that!
There's nothing wrong with the tracks I didn't discuss—I didn't find anything on this CD that urged me to reach for the skip track button. The only track that really reminds you just how young these fellows are is a hidden track at the end of the disc which is, surprisingly, a rap song. It's light-hearted like early Jazzy Jeff and the Fresh Prince, and the boys have unexpectedly good flow, but it is such a departure from the rest of the disc that it's a little jarring. On the other hand, I've always appreciated hidden bonus tracks where a band just does whatever they feel like doing, and why not? It's their album, do what makes you happy. Over time, the song "My Second Album," embedded within "Kitchenware and Candybars" at the end of Stone Temple Pilots' Purple and performed as a lounge act tribute to Johnny Mathis has become a personal favorite, precisely because it is so silly. I've always said if I had a band I'd throw at least one hidden track on every album: covers of Weird Al Yankovic's original songs.
Clockwork could probably have gotten away with titling their second effort CD "Greatest Hits" because it feels like a collection of beloved hits performed over a decade or more by a band beyond their years. They've benefitted from sharp and intelligent production and sound engineering by Chris Grainger and Vance Powell in Nashville and Matthew Amelung and Alex McCollough (putting the masters down) in St. Louis who helped these talented young musicians craft a refreshingly mature-sounding album with a little something for pretty much everyone. The styles shift from track to track, from folk rock to classic pop to party anthem to neo-country and save for the bonus rap feel completely connected from one to the next. I've listened to a number of new artists once or twice and their CDs end up stacked with a bunch of older stuff I haven't listened to in years, forgotten under the dust. Clockwork will not be one of them. For the past few weeks Not Meant For The Dark has been on constant rotation in my stereo, with The Traveling Wilburys Volume 1 and Peter Gabriel's So. I can't think of a higher compliment than that. I haven't enjoyed a new band this much in years, and can't wait for more.
I do wonder, though, how a band with two guys named Logan in it didn't call themselves The Wolverines?
You can find out more at www.ClockworkMusic.Net, and see for yourself in this video directed by St. Louis-based filmmaker Ken Calcaterra. 
Recent Tweets
Top Ten Most Popular Ever