Pink Floyd: Live at Knebworth 1990 (Vinyl)
FTC Statement: Reviewers are frequently provided by the publisher/production company with a copy of the material being reviewed.The opinions published are solely those of the respective reviewers and may not reflect the opinions of CriticalBlast.com or its management.
As an Amazon Associate, we earn from qualifying purchases. (This is a legal requirement, as apparently some sites advertise for Amazon for free. Yes, that's sarcasm.)
Submitted by

Dennis Russo

on Mon, 05/17/2021 - 22:35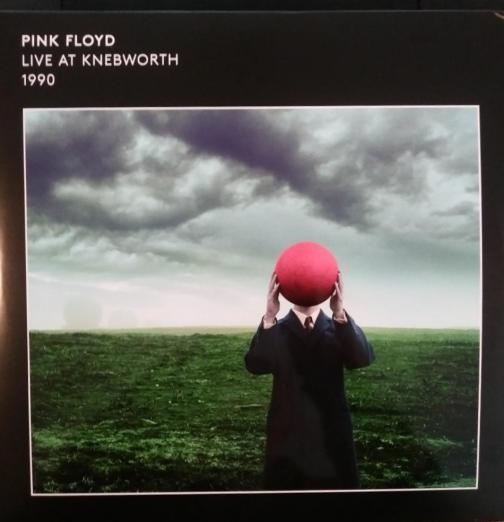 Run… Run… Run Like Hell and get yourself a copy!
Okay, so my tag line is a cheap Pink Floyd reference cop-out, but its sincerity is just.
Recorded at Knebworth House, Knebworth, Hertfordshire, UK in 1990 to aid the Nordoff Robbins Music Centre and the BRIT School for Performing Arts and Technology, this 2-LP set from Pink Floyd Records is remixed by Andy Jackson with David Gilmore and assisted by Damon Iddins for release on 180-gram vinyl and cut on 45 RPM speed. It is from one of the best, most famous Prog-rockers ever, and even without Roger Waters and being only 7 songs long, is a must have -- not only for content, but also for the beautifulness of the album and the mastering as well.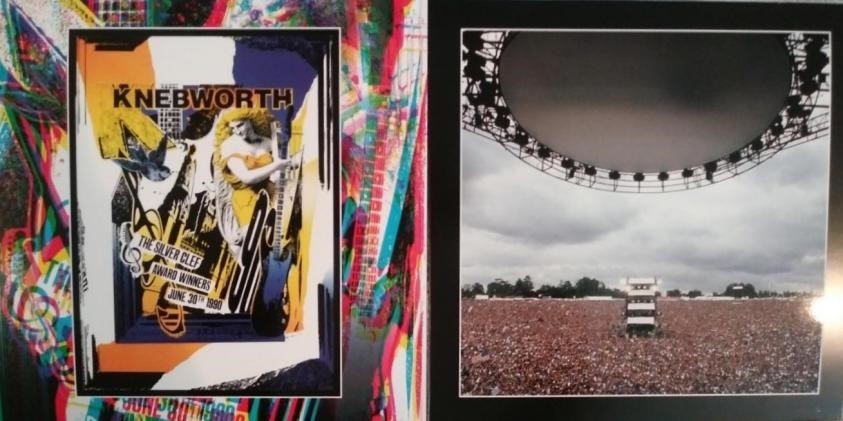 The card stock of the gatefold cover is heavy and solid, and the photos on it have this wonderful glossy, tactile feel to them. The included booklet is also printed on heavy paper, and has some stunning photos from the concert.
For those who, when hearing that it is cut at 45rpm, conjure up thoughts of those cheap little (mostly poorly recorded) records that needed an adapter to put on the spindle to play, put that out of your mind; this is not like them. Audiophiles, who rarely agree on anything, mostly agree here that the 45rpm speed on a full-size LP offers a much better recording than that at 33rpm. I don't know the whole technological reason behind it, but from what I've read about it (and there is a lot that you can read about it), at 45rpm more of the original music is preserved in the groove. But I confess I'm a "look at the results, not the method" sort of guy, and I don't look at the hows and whys. To that end, I can say the recording here is beautiful, pristine, and extraordinarily lifelike sounding. Yes, this is due partly (mainly?) to the mastering/remixing job, but I can't help but think it is also due to, as I read and mentioned above, more of the music having been captured, and all those little nuances that perhaps were not present in the grooves recorded at 33rpm now able to be heard and experienced; things that give greater truth of timbre, sense of soundstage, venue space, etc.
If you're wondering why, if this is a better way to record an LP, more aren't done this way, or why in fact it wasn't the standard in the first place, I see that as an easy answer: the increased speed of the album means that it takes less time for the needle to traverse the album, meaning fewer songs being able to be put per side. This, in turn, means what would be a single album at 33 now becomes two, and what would have been a single album cover now becomes a gatefold, all of which logically increases the cost. Take this set for instance: none of the songs have that long-playing time, and there are only seven songs on this two-album set. "Money" is the whole of side A on the 2nd LP. There may indeed be other reasons, but usually when it comes to the record business everything is driven by the bottom line.
From the moment the needle first started playing, I could tell this is an exceptional album. The breadth and scope of the concert are easily displayed/heard before my ears. I felt that I was not listening to an album, but at the concert.
I also like the selection of songs on this set. While I won't lie and say I didn't miss hearing Roger Waters' voice when it was called for, David Gilmore, Nick Mason and Richard Wright are in great form here, and the production and wholeness of the songs was nonetheless true Floyd in my mind and my hearing. David Gilmore's guitar playing, as usual, is ethereal.
There is a wonderful sense of depth to the performers on the stage that made it easy for me to discern who was in front of who, and what side of the stage they were on. I could almost "feel" the outdoors -- the sax playing by Candy Dulfer on "Shine on You Crazy Diamond" and "Money" just hangs in the air and has this free-ness to the tone, being unconfined by room boundaries, and just gave me chills
I was able to follow any instrument I wanted to at any time; and while that may sound like it's easy to do, in my listening experiences, unless the job is done well, especially on a live recording and outdoors, I have found instruments get lost or become muddy and less defined, which clouds my suspension of disbelief that I'm listening live versus a recording of the event.
The favorite of this set is the 5-part "Shine On You Crazy Diamond." It was just amazing, and Gilmore's voice, though a little raspy to my ears, was great, and the overall sense of timing and pace was spot on.
If you have never heard Pink Floyd live from this time period, or listened to an LP cut at 45rpm, this album set is just what the doctor ordered, and it will be one that a true fan will enjoy for years to come. It's a wonderful album to take with you as a reference when you go to audition a new piece of stereo equipment.
Highly recommended.
Songs:
Record 1 Side A
Shine On You Crazy Diamond, Parts 1-5
The Great Gig In The Sky
Record 1 Side B
Wish You Were Here
Sorrow
Record 2 Side A
Record 2 Side B
Comfortably Numb
Run Like Hell